CUSTOM JEWELRY
an occasion. your idea. our creation.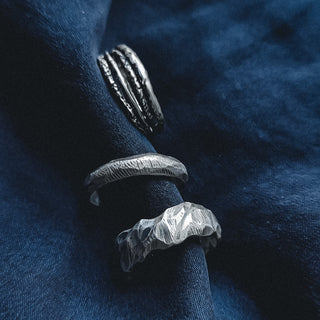 What is behind a jewel?
My projects are not just jewels: they are stories. They are persons. They are unrepeatable moments. They are core memories. And I want to give all this the physical shape it deserves. From the surprise that you have prepared for that special person, to that incredible jewel that you have in mind... let me bring it to life, be part of your process and let's take it together to another level.
RINGS, WEDDING RINGS & SIGNETS
Precious custom wedding rings and signets for unforgettable celebrations.
pendants
Tell me the design, the type of chain and the metal you prefer. I will customize it for you.
Earrings
Join our design process and create unique earrings for you.
Other jewelry
Is your idea something else entirely? We love challenges. Shall we shape it together?
CREATE YOUR PERSONALIZED JEWELRY

You are part of this process

Write me
Turn your ideas into extraordinary personalized gifts. Contact me by Whatsapp now!
Process Study
I will study your project in depth, I will assess the time it will take me to prepare it and the materials, and I will give you a budget adapted to your request.
Workshop creation
Once half of the budget has been paid as a reservation, I will create your jewel from scratch, step by step and with you, showing you the progress.
Delivery
You will receive your custom order in our packaging, which includes a protective box, and a small cloth that accompanies it for care and cleaning.
Ask for your budget
Enter this link and talk to me on Whatsapp, fast and direct. The more data you provide me, the easier it will be to calculate your order price.