Próximos markets
Anótate las fechas de los siguientes eventos en los que participamos y ven a conocer tu nueva joyería en directo.
El Taller del Duende

2/12/2023

Sede Asociación Éter

📍 C/ Juan Zofío, 4, 28026 Madrid
⏰ 11:00h-20:00h

¡Os esperamos en este market artesanal para comprar tus joyas y hacer tus mejores y más especiales regalos de navidad y pasar un gran día!
Treasures
Treasures is a tribute to everything imperfect and loaded with history. A collection where organic and crafts meet. Forgotten forms that we wanted to exalt without losing their characteristic erosion and aging. Join us on this journey to bygone times.
"Excellent communication, super fast shipping, great product quality and very careful packaging... 100% recommended"
Carlos Arranz
"A great order. Received on time and more than meets expectations. Talking directly with the artisan is so helpful. Have no doubt, this is the place to get custom jewelry ;)"
Antón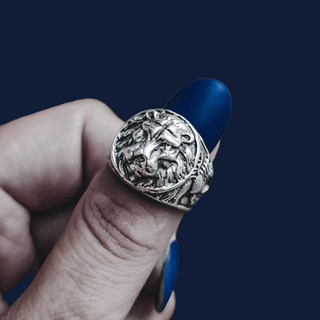 "The pieces I ordered arrived on time and were packaged with great care. The pendants are precious and the steel chains are very pretty. In my order there are two types of chain, the normal one and the thinnest one. Both are great."
Elena
"Very superior quality. It is appreciated that it is silver jewelry and not the cheap type. It has met my expectations and I will buy again for sure. Thank you for answering all my questions."
Victoria
"The quality is incredible, the care and detail are absolutely perfect. I will buy again several times."
Héctor